Bag 2.0
Regular price

€399,00 EUR Tax included.
Sale price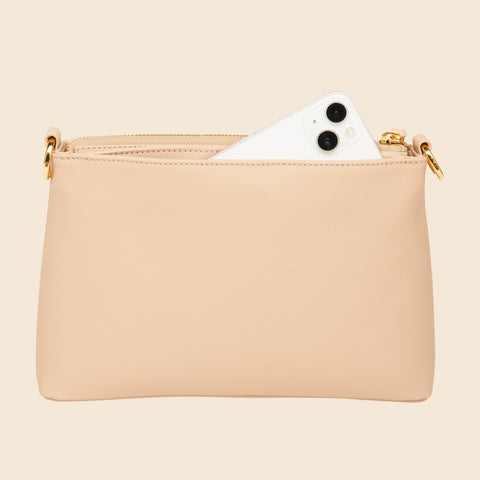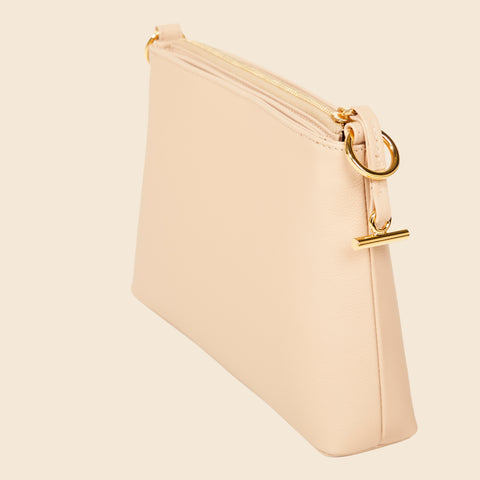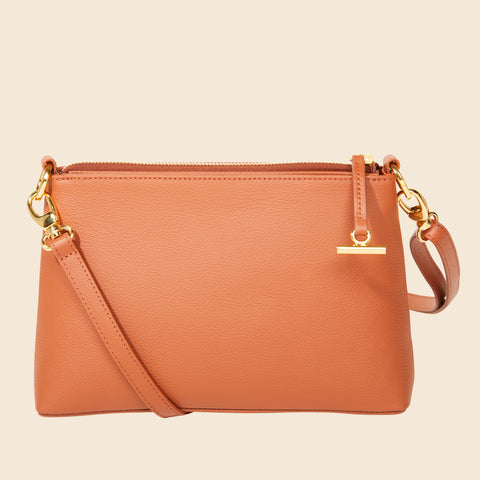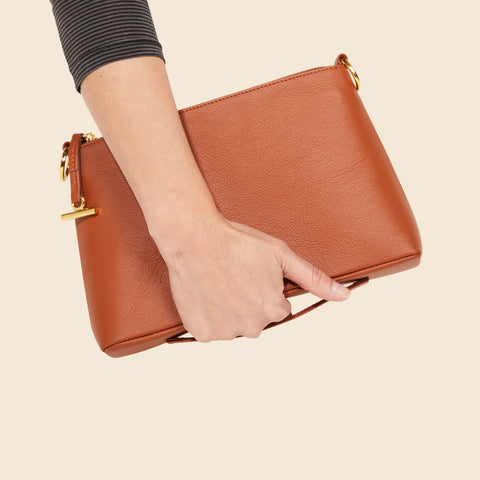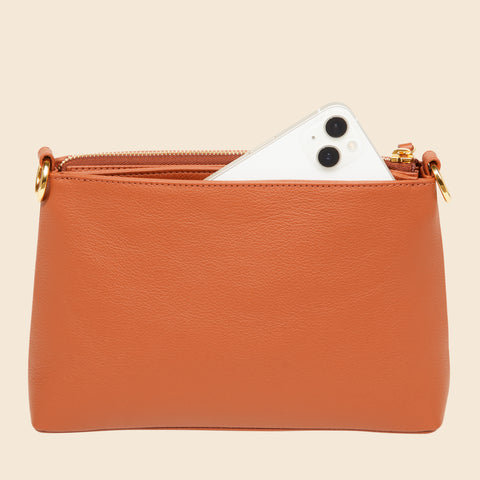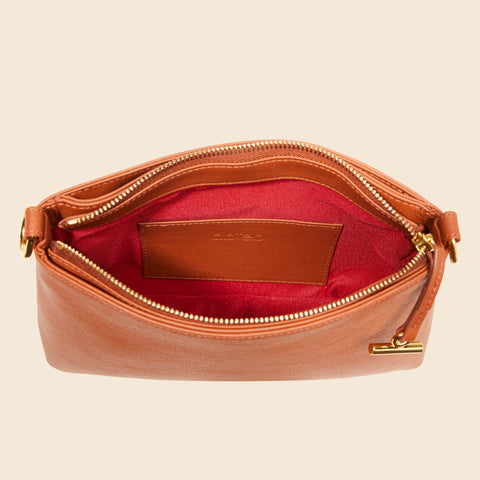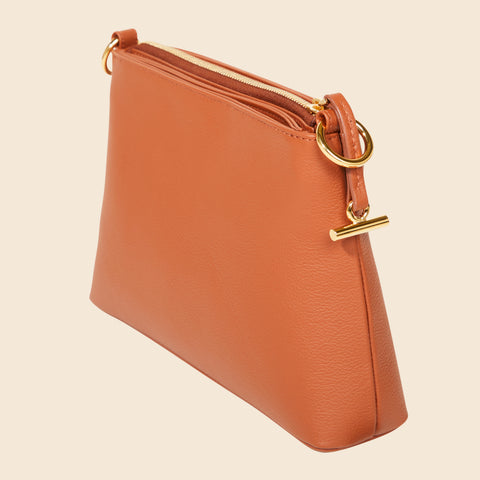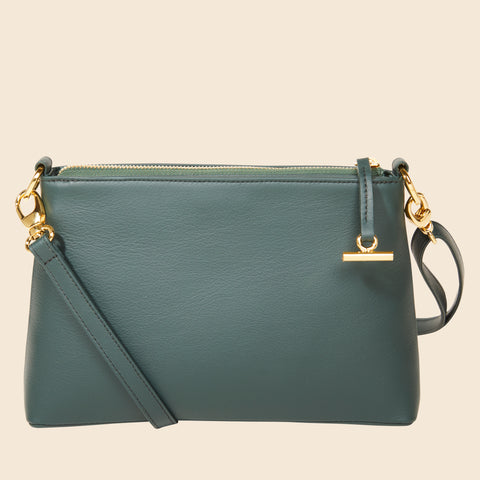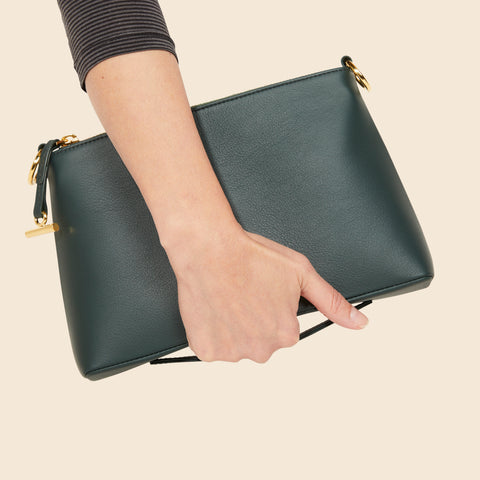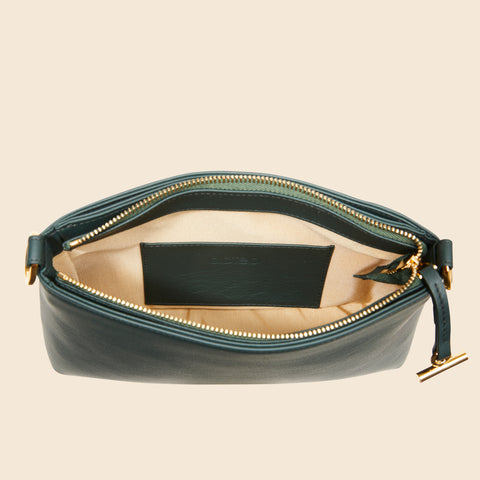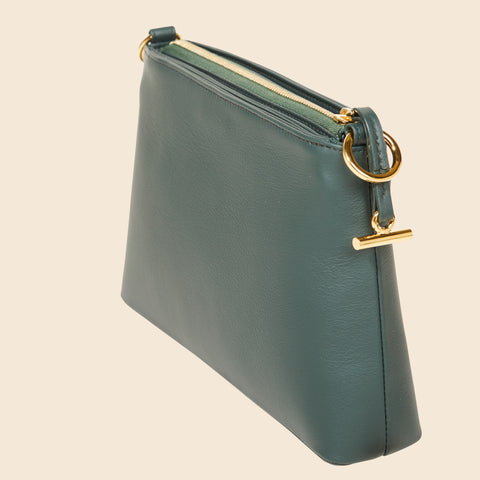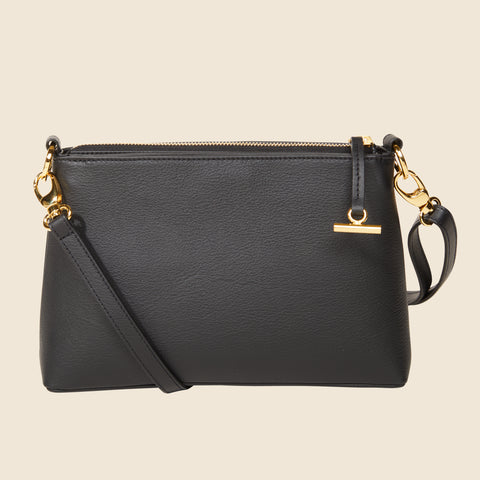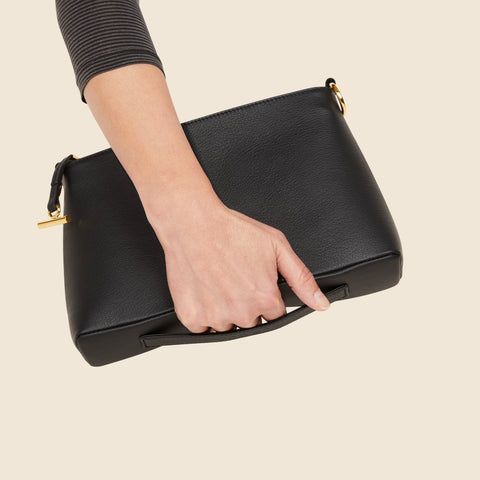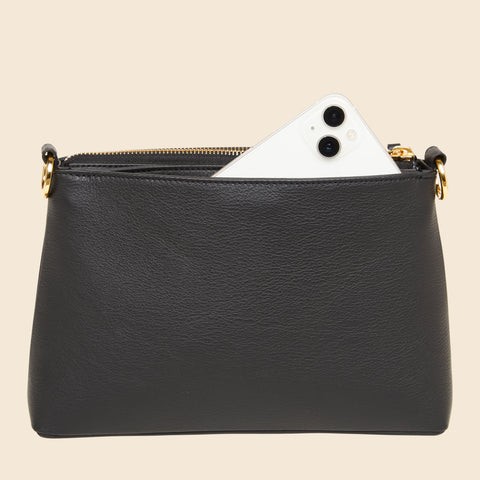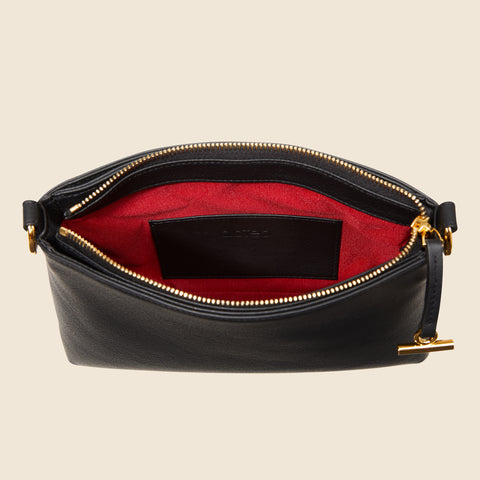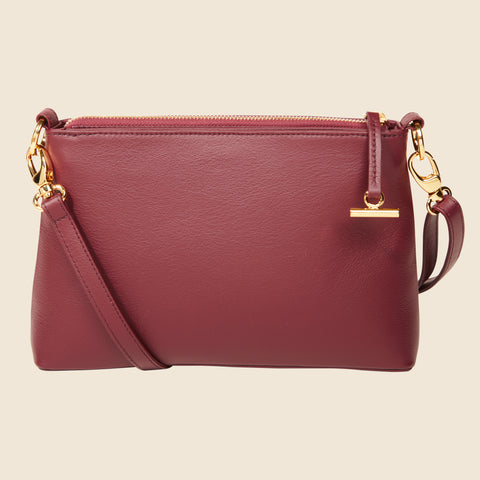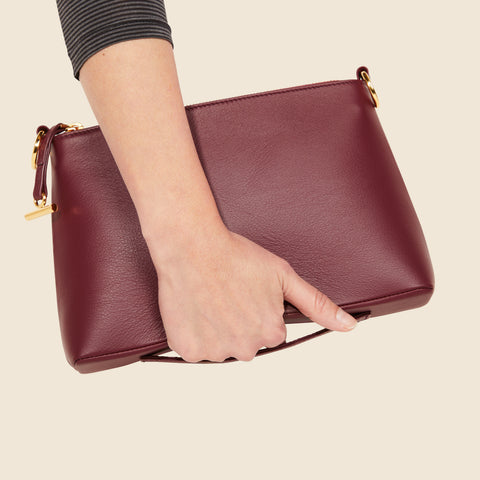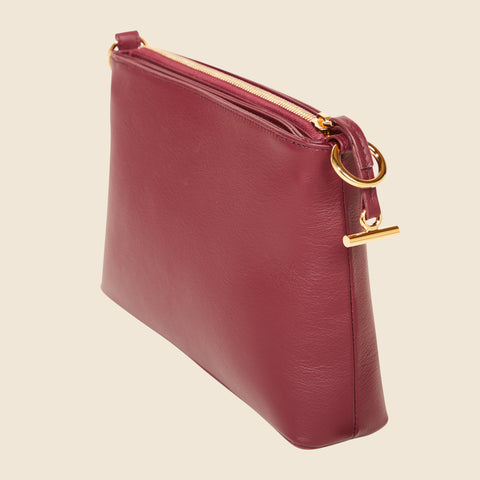 Bag 2.0 is the second born of dbteo. 
Designed to pack maximum functionality for those days with minimum needs. Whether you're just zipping out for a coffee run, or going around the block for cocktail hour, Bag 2.0 lets you fly through the day (and night) with lightness and ease.
True to our functionality and versatility, Bag 2.0 also has convertible and adjustable straps that lets you switch between cross-body, side-body and clutch carrying occasions.
Our thoughtful features extends to a magnetic side flap for easy access to your phone; a bottom clutch handle for an extra sturdy grip as you manoeuvre your coffee on one hand and we-fies with your crew; and our dependable toggle zipper to provide extra security at rush hour.
Details
• Convertible and adjustable straps that enable you to carry your bag as a cross-body, side-body, or clutch.
• Extra handle strap at bottom of bag for a sturdy clutch grip.
• Top zipper closure, with toggle affixed on zipper pull to loop through end ring for extra security.
• 1 external magnetic pocket, and 1 internal slip pocket.
• Handcrafted in Germany with an independent family-owned atelier.
How This Fits
Height: 16cm, Bottom Width: 25cm, Depth: 6cm
Internal Pocket Size: Fits credit cards, measuring 11cm by 6.5cm 
Straps are adjustable between 71cm and 130cm long, and can be carried as a cross-body, or side-body.
Straps are removable, and can be carried as a clutch.
Handle clutch strap at bottom of bag measures 16cm.
Weight: 338 grams 
Click here to read more about what else can fit in your bag.
Care
Leather is a natural material. It carries imperfections, and is susceptible to scratches, stretching, and colour changes, thereby gaining a patina. We love a good patina!
Take time to regularly maintain by cleaning with a soft cloth. 
Avoid contact with sharp objects, direct heat, dark materials, and oily or greasy substances. 
For a more detailed care guide, click here.
Shipping and Returns
• We ship worldwide (woohoo!) from Germany.
• All customers will be given the option to prepay any custom duties and taxes at checkout. We recommend this option to prevent any delays at customs.
• Shipping costs will be reflected at our checkout page.
• We accept returns (unused and in original packaging) within 14 days of receipt.
• Click here to read our complete shipping and returns policy.
German Leathers
The leather for Bag 2.0 is tanned in Germany, with hides coming locally from Germany or Poland. We are proud of have further reduced our supply chain, and continuously work to increase our use of local materials and working partnerships.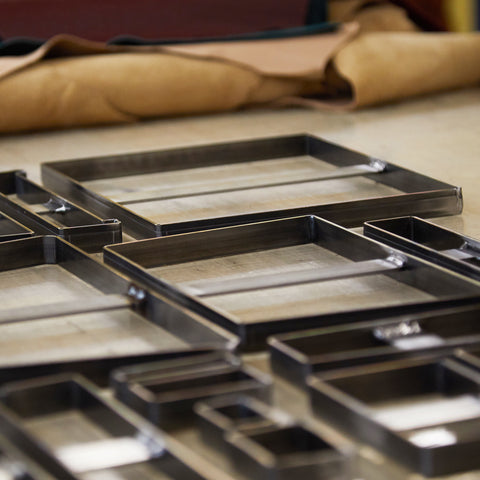 Our nappa leathers are either smooth or slightly textured depending on the colour, giving you the choice for the kind of hand feel you covet. Apart from complying with the latest "Blauer Engel" environmental tanning guidelines, we hand inspect our leathers in our atelier in Germany for further deep marks or scratches. This assures you of the utmost quality to our exacting standards.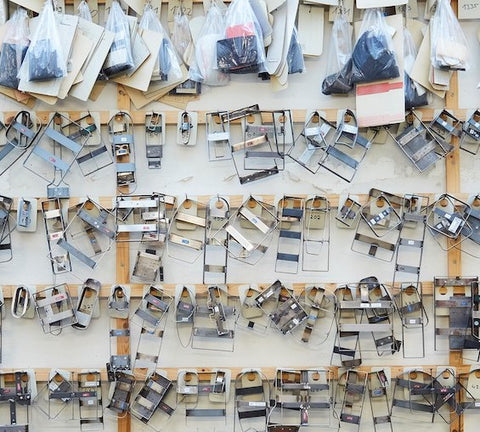 Handcrafted in Germany
Our bags are made in a multi generational family- owned atelier in Germany. We've worked through multiple prototypes together; shared construction expertise; and experimented with various leathers and hardware. Our trust and pride in them is testament to how much we believe our bags are made for a lifetime. Read more about our leather and craftsmanship here.
Ever thought about what can fit into your bag, or whether or not it would be too big or small on you?
We thought we'll show you both.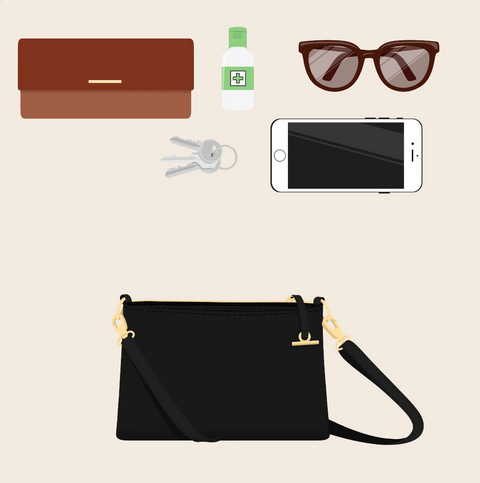 Our bags can fit all of the following: An Iphone (measuring 15cm by 7.5cm) slips comfortably into a side pocket with magnetic closure. Keys, loose change or credit cards can be separated in a credit card sized pocket in the main zippered compartment. Main compartment can easily fit a continental long wallet, sunglasses, and multiple cosmetic or disinfectant needs.
Our bags are convertible
Our bags are convertible and can be carried as a cross body, side body, or clutch. Our adjustable straps ensures it fits your height and build however you want to carry Bag 2.0.