We work to only produce in small runs (quantities), and never produce with the intention to support sale or markdown campaigns. Our production philosophy is characterized by exclusivity, need, and purpose, just like our products.
Made in Germany
Our bags are crafted in a multi-generational family-owned business in Germany. Every step of production is made here in our Atelier, from the making of metal cutting parts needed to cut our leather into specific sizes, all the way to the last stitch. Being just 40 minutes away enables us to work closely together on design, construction, and improvement details. Potential repairs are also done here in our Atelier, thereby ensuring our bags continue to be treated with the highest care and attention even after purchase.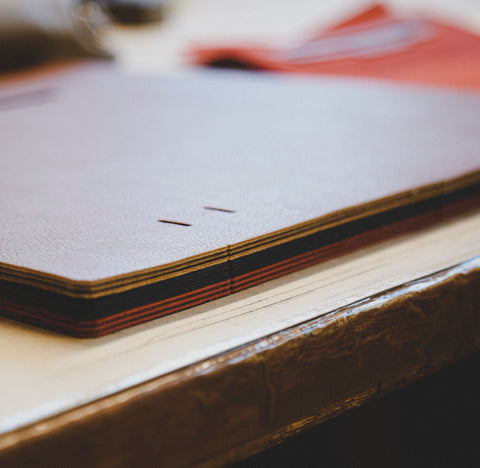 Italian Leather, Hardware and Zippers
All components of our products are made in Italy. This includes our leather, hardware (eg, carabiners, rings, base studs), and our zippers, which are additionally Oeko-Tex and EMAS certified. Our lining is also made in Italy, and we aim to consolidate shipping wherever possible to reduce our footprint.
Our leathers comply with the newest standard of the REACH regulation, the Azo Dye regulation, and are free of chromium VI. Additionally, no hide has been taken from an animal that has been bred for its hide.
Is leather our final answer? The short answer is no. We've researched across many different materials that will give the enduring qualities of leather, and while there are numerous leather alternatives available in the market today, the high proportion of PU leather (polyurethane leather) does not make it a sustainable viable alternative either. We are constantly on the look out for leather alternatives that use organic or recycled PU with the right hand feel, durability and patina development. Stay tuned.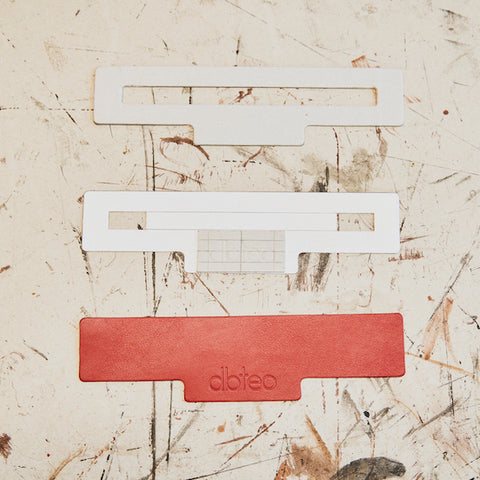 Packaging
We strive to support local businesses. Our bags are packed in boxes which are produced in Germany, and FSC; REACH; and ISO certified. Our shipping cartons are recyclable and made from climate-neutral renewable raw materials. Our dustbags are made of Linen, and certified REACH and Oeko-Tex. Ever thought about our "thank-you" notes and invoices? Yes, it's also paper that's made in Germany, and FSC certified.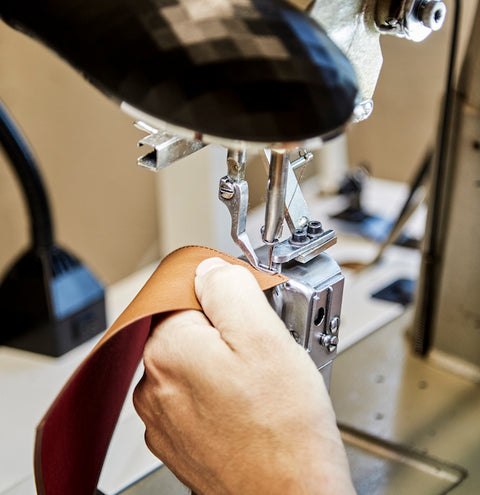 Support Teams
We are a diverse-led business and have the support of teams across the world. We are proud of our working relationships, particularly with female-led businesses in the areas of website development, photography, graphic design, and typography.
We pride our quality, down to every detail
Perhaps we missed something? We probably did. We're not perfect. What's more important? We're always seeking to improve