dbteo was born out of debbie's career in fashion and lifestyle. over the years, she has spent many daydreams thinking about how the perfect accessory might look, feel, wear, and be used. for one who has lived and worked in 7 different cities all around the world, she designed dbteo to be constant style companions to individuals who traverse continuously and seamlessly between cities, hotels, homes, and offices.
"it's for the individual taking the subway to a meeting, the mum picking up a quick lunch, the power woman transiting in an airport to get to a client, or the woman biking through the park to meet a friend for coffee."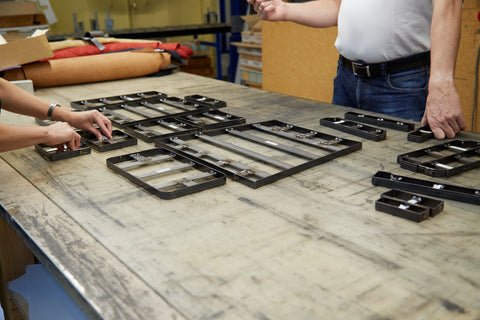 for now, dbteo is bag 1.0, and bag 1.0 is dbteo. but who knows what more daydreams will come our way?
#dbteo #whisperyourstyle #dreamedup #lifelongcompanion #freespirit #purposeful #buybetter #buyless #lessismore
Our Philosophy
Less is More: Our clean silhouettes speaks for themselves and allow what is most important to stand out: You. Our non visible branding is what we mark as true luxury. It's our little secret, you and us. Our "less is more" belief extends not just to our approach to design, but also towards consumption. Our bags are timeless, and not churned out because of a new season or new trend. We produce when we want to, whatever season or month. We attend only to your lifestyle needs.

Not Your Regular Brand: We don't grow because we have to. We don't set financial goals. dbteo was born out of a pure passion to provide enduring style companions to whoever, whenever. Hence, dbteo is only available exclusively via our online shop. We don't believe in growing through distributors, wholesalers nor agents. We don't even have Newsletters! Connect with us on Instagram if you would like a sneak peek into our inspiration and occasional newness. Visit our website to read more about us and our bags. We cherish our direct connection with you, and we know it's important that it's on your terms.

Lifelong Quality: By creating products of enduring quality, we want our products to accompany you through all of your life's experiences. That means truly living through our buy better, buy less philosophy. We hope to extend our relationship with you throughout your quality purchases, not just because of a new purchase. Our commitment to quality is also manifested in our work with trusted local and regional craftsmen and craftswomen. We want to go back to the human touch, and you'll be amazed at how much artisan work goes into making our products.