Bag 1.0 - Blueberry
Regular price

€799,00 EUR Tax included.
Sale price
Bag 1.0 is the first born of dbteo. 

Designed with a graceful silhouette in mind, its clean lines hold major functionality. A tote that can be easily converted to a backpack, Bag 1.0 can take you from one place to another, in a completely different style. 
Whether you're carrying it as a backpack and biking across the city, or as a tote whilst you navigate through a busy train station, your belongings are safe, and easily accessible. 
Did we also mention that this bag brings a lifetime of happiness? 
Details
• Convertible straps that enable you to carry your bag as either a tote or backpack.
• Top zipper closure, with toggle affixed on zipper pull to loop through end ring for extra security.
• 1 external pocket with zipper, and 3 internal pockets (of which 1 pocket with zipper, and 2 pockets as slip in compartments).
• Handcrafted in Germany with an independent family owned atelier.
How This Fits
• Height: 37cm, Width: 30cm, Depth:15cm
• Pocket Sizes: 15cm by 15cm
• Straps are adjustable between 25cm and 40cm
• Weight: 1.0kg
• This bag will fit 14" laptops, pockets will fit up to 15cm tall phones, and our secret inner depth pocket would be perfect to keep your hand sanitizer upright!
• In short, this bag fits loads!
• Click here to read more about what else can fit in your bag
Care
• Leather is a natural material. It carries imperfections, and is susceptible to scratches, stretching, and colour changes, thereby gaining a patina. We love a good patina!
• Take time to regularly maintain by cleaning with a soft cloth.
• Avoid contact with sharp objects, direct heat, dark materials, and oily or greasy substances.
• For a more detailed care guide, click here.
Shipping and Returns
• We ship worldwide (woohoo!) from Germany.
• All customers will be given the option to prepay any custom duties and taxies at checkout. We recommend this option to prevent any delays at customs.
• Shipping costs will be reflected at our checkout page.
• We accept returns (unused and in original packaging) within 14 days of receipt.
• Click here to read our complete shipping and returns policy.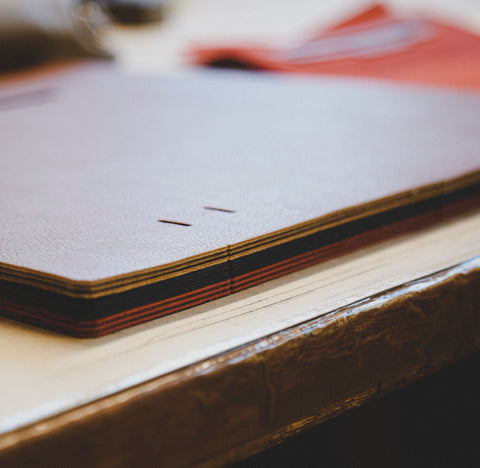 Italian Leathers
Our Italian calf leathers are either grained or smooth, giving you the choice for the kind of hand feel and texture you covet. Apart from complying with the latest REACH regulation, we hand inspect our leathers in our atelier in Germany for further deep marks or scratches. This assures you of the utmost quality to our exacting standards.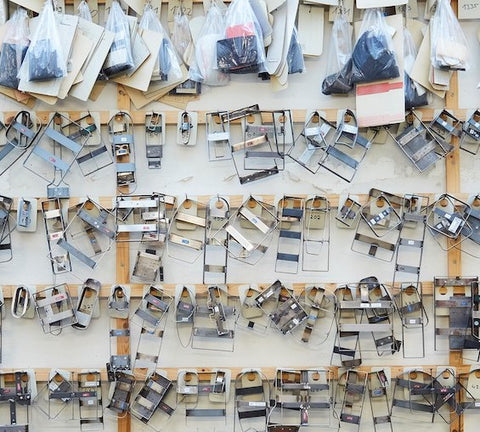 Handcrafted in Germany
Our bags are made in a multi generational family- owned atelier in Germany. We've worked through multiple prototypes together; shared construction expertise; and experimented with various leathers and hardware. Our trust and pride in them is testament to how much we believe our bags are made for a lifetime. Read more about our leather and craftsmanship here.
Ever thought about what can fit into your bag, or whether or not it would be too big or small on you?
We thought we'll show you both.
Our bags can fit all of these at the same time: 14" laptop, 1.5 litre water bottle (up to 30cm in height), notebook of up to 2.5cm in thickness, continental long wallet, and a secret stash of snacks. In our 3 roomy pockets, don't forget your mobile phone, keys, and sunglasses. Even your disinfectant has it's own special pocket to keep it upright.
Our bags are both backpacks and totes